Create your own packaging
Let your ideas guide you... and the configurator
We have designed a simple and intuitive interface for the configuration of your packaging. We have done this to make the creation process dynamic and fast, accompanying you from the choice of the type of pouch to the loading of your graphics. In just a few steps your shopping cart is ready and you can get on with your work or enjoy a moment of relaxation!
Packstyle System
Generic System
Minimum order

50 pcs




Small orders are perfect for an on-demand service or for testing your product.

10.000 pcs




Excessive orders cause high economic effort, full warehouses and unsold products.

Delivery

6 days




Fast delivery allows better order management, saves money and solves urgent and unforeseen problems.

6-8 weeks




Too long a delivery time is inconvenient for your sales flow, negatively affecting costs and time.

Graphics management

Multigraphic




Managing multiple graphics in one order allows you to easily differentiate your products or create limited editions for events and celebrations.

Single graphics




Large orders for each graphic creates significant economic efforts and difficulties in stock management.

Environmental safety

Solventless technologies




Solvent-free products maintain a healthy working environment while protecting the planet.

Common glues




Uncontrolled products could be toxic to workers, consumers and the environment.
We will produce your pouches in record time
Let us turn your ideas into reality with digital printing
You have already saved a lot of time with our configurator and from the moment you check out, we assure you that you will continue to save time. At Packstyle we use digital printing, which allows us to be extremely fast and accurate, in record time! We can ship your order in as little as 6 days.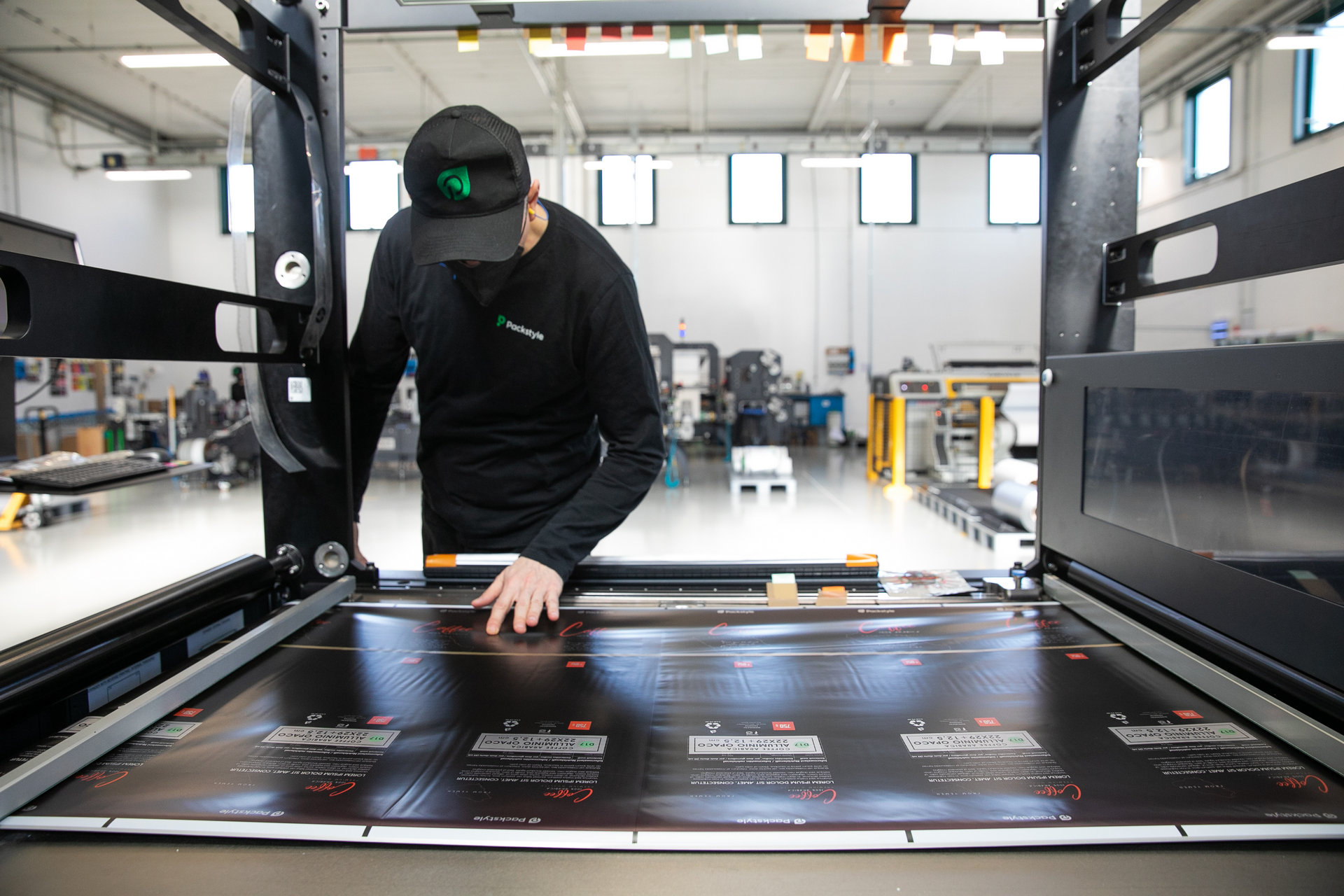 Do you want to package your product?
Start configuration
Choose how to contain it
select your format
Choose how to protect it
select your material
Choose how to equip it
Select accessories
Make it eye-catching
select the finish
Choose how to tell your story
send us your graphics
Make it yours!
finalise your order
Dip it into its new outfit
fill your envelopes
Show it off to your customers
display it in your space
How can I upload my graphics in Packstyle?
In what format can I upload my graphics?
At what stage can I set up the accessories?
I need to print several pouches with small graphic variations. Can I do it with Packstyle?
How quickly will my order be delivered and can I track it?
do you think we've made it too easy? if we've taken something for granted or if you have any questions, there are plenty of ways to contact us. Discover them all in the dedicated section